The Story of Pinball Pete's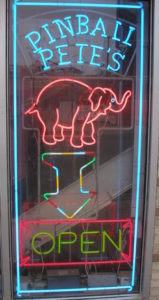 Who is Pinball Pete? How did the video/pinball arcade get its start? What's with the pink elephant?
The answer to all of these questions, and many more, are found in a Q-and-A style article I wrote after interviewing Ted Arnold, the owner and one of the founders of Pinball Pete's.
It's a fun read! Check it out:
35 Years and Counting – the Story of Pinball Pete's – Randy D Pearson