Trac Brothers
One handcar, two brothers, a set of train tracks, and a wild adventure!
My award-winning novel has been released! Want a copy? Come to an event /or Buy it locally / or from Amazon / or from me directly with PayPal!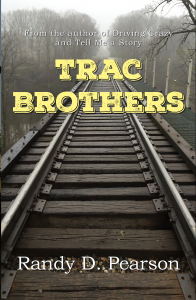 The praise for this action-adventure (with historical and humorous elements) is already pouring in!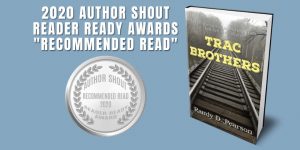 "A deft trail tale" written by "an experienced, clever storyteller." – Ray Walsh, Lansing State Journal
"Full of whimsy and charm – a grown-up Goonies steeped in nostalgia and brotherhood, set against a beautiful Michigan backdrop, Pearson's novel will set an enthralling spell that you never want to snap out of. Action, humor, and memorable characters that you wished existed in real life – well, except for the bad guys. But even they have their redeemable moments." -R.J. Fox, Author Love & Vodka: My Surreal Adventures in Ukraine, Tales from the Dork Side, and Awaiting Identification
"A charming, wild, and witty adventure through Michigan." – Bryce David Salazar – author of She Sees Metaphors and Tales of Timeless Springs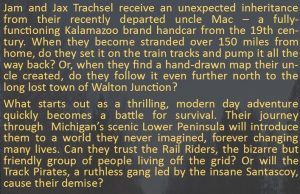 "What do you do when you inherit an antique handcar? Start pumping it down the tracks, of course. At least that is what Jam and Jax Trachsel do! Chills, spills and fun ensue, all conveyed in Randy D Pearson's unique style. Pearson's voice always delights!" – Judith Wade, author of the Mermaid Island Series
Click here for more reviews from across the globe!
---
Want to learn more?
Click here for excerpts and deleted scenes!
Curious about Walton Junction, the long, lost town where the bulk of this story takes place? Click here to read about the history (written by Randy) – Bawdy Houses, cranberry farms, and "Lumberjack Smallpox"
Photos! Here are some Walton Junction photos I took in the area
What is a Hand Car? Velocipede? Autorack?? Draisine??? Click here for photos